Microblading is the treatment du jour, a remarkable technique that transforms once rebelious brows into polished, preened, perfect arches that frame the face and lift the face. Perfect eyebrows are an absolute must and microblading – or eyebrow embroidery as Suman calls it is fast becoming the go-to beauty treatment thanks to the little downtime and low maintenance finish.

The Microblading method adopted by Suman is a hybrid of learnings so it's truly unique. First the 'brow architecture' is measured and anaylsed with a Brow Ruler to ensure the perfect size width, depth and shape is achieved, Suman also considers face shape, features and hair type and growth patterns. The area is then numbed using a light cream, before Suman begins the process. Using delicate strokes the hand held micro needles manually implant feather weight strokes with a medical grade approved pigmented colour into the epidermis layer of the skin. The overall effect is fuller, thicker more volumous brows with the final pigment settling 10 days after application. There is no downtime with the treatment but a follow up appointment is required 6-8 weeks after to simply top up to ensure the desired look has been created.


Why Microblading?
There is no downtime with the treatment, but a follow up appointment is required 6-10 weeks after to top up to ensure the desired look has been created.
The follow up appointment is included in the original price.
The end result is soft, flawless and naturally beautiful eyebrows with a shape that is bespoke to each face.
The results are long lasting, up to 12-18 months.
Treatment duration: 2 hours

Please note: Microblading is not suitable for clients who are pregnant or breastfeeding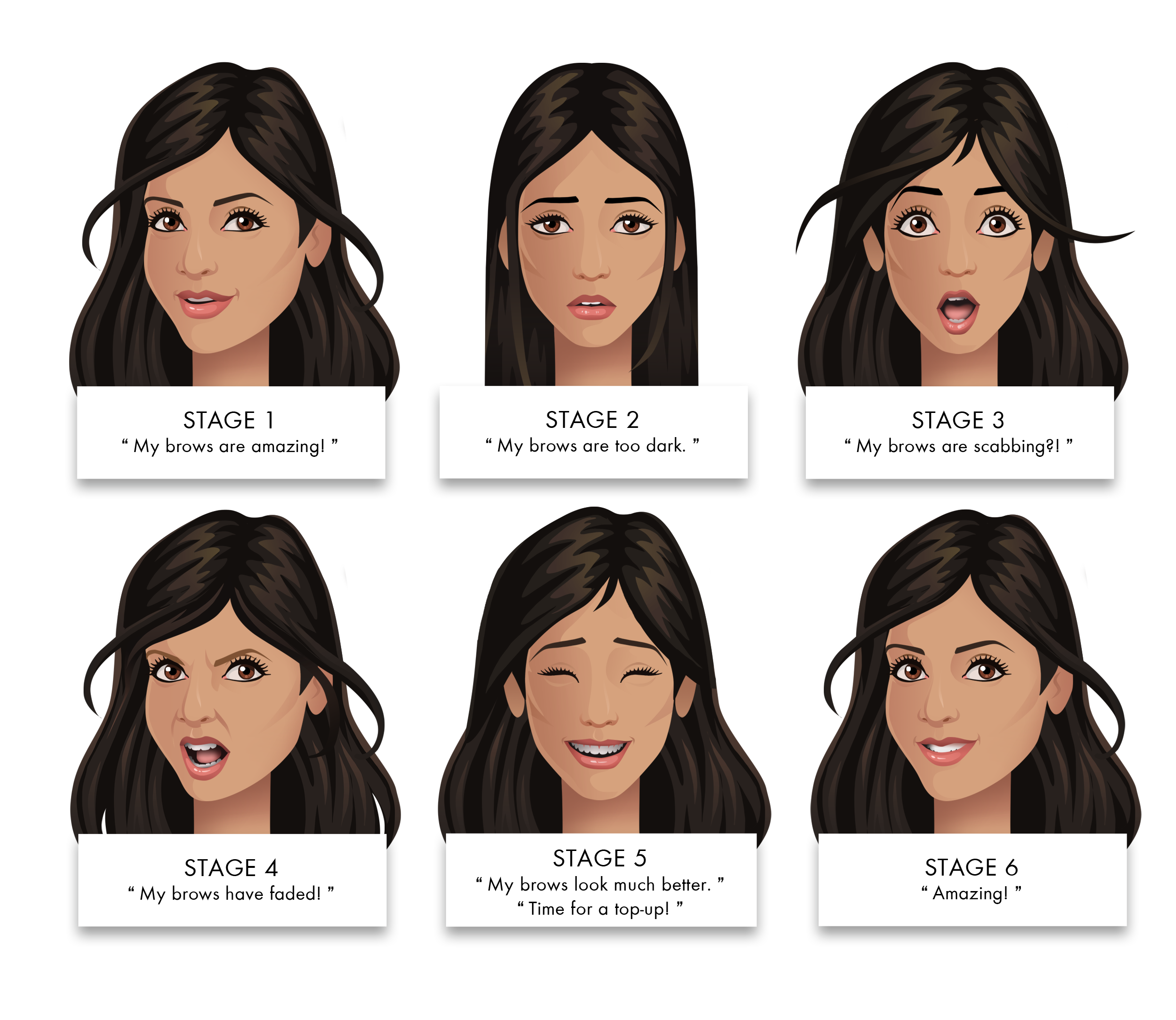 Pre-care information
Preparation for your procedure:
Do not pick, tweeze, wax or perform electrolysis one week before
Do not use the sunbed or be in direct sunlight two weeks prior
Do not have any type of facial or peel 2 weeks prior
Discontinue the use of any Vitamin A/Retinol products one month prior
Do not exercise on the day
Do not have a botox 3 weeks prior
Do not take Fish Oil or Vitamin E one week prior as these are natural blood thinners
Do not wax or tint your eyebrows 3 days before
In order to avoid excessive bleeding and poor colour deposit:
Do not drink alcohol 24-48 hours prior to your appointment
Do not consume coffee 2 hours prior to your appointment
Do not take an aspirin or ibuprofen for pain relief for 24hours prior as this thins the blood
After-care information
Days 1-7: Gently wash your brows each morning and night with water and an antibacterial soap such as Dial, Cetaphil or Neutrogena. This will not remove the pigment. With
a very light touch, use your fingertips to gently cleanse the eyebrows. Rub the area in smooth motion for 10 seconds and rinse with water ensuring that all soap is rinsed away.
To dry, gently pat with clean tissue. DO NOT use any cleansing products containing acids (glycolic, lactic or AHA) or any exfoliants.
Days 1-7: Apply a very small amount of pure coconut oil or rosehip oil with a cotton swab and spread it across the brow area each morning and at night. Be sure not to
over-apply as this will suffocate your skin and delay healing. The oil should be barely noticeable on the skin. Never put your chosen oil on a wet or damp microbladed
eyebrow. You can repeat this process more than twice a day if you feel the need to sooth itching brows.
Important Reminders:
Use a fresh, clean pillowcase
Let any scabbing or dry skin naturally exfoliate away. Picking can cause scarring or loss of colour
No facials, botox, chemical treatments or microdermabrasion for 4 weeks after your treatment
Avoid hot, sweaty exercise for at least one week
Avoid direct sun exposure or tanning for 4 weeks after procedure. Wear a hat when outdoors
Avoid heavy sweating and long hot showers for first 10 days
Avoid sleeping on your face for the first 10 days
Avoid swimming, lakes and hot tubs for the first 10 days
Avoid topical makeup including sunscreen on the area until brows are healed
DO NOT rub, pick or scratch the treated area
Important note about showering:
Limit your showers to 5 minutes so you do not create too much steam. Keep your face/ procedure out of the water while you wash your body, then, at the end of your shower,
wash your hair. Your face should only be getting wet at the very last end of the shower. Avoid excessive rinsing and hot water on the treated area.