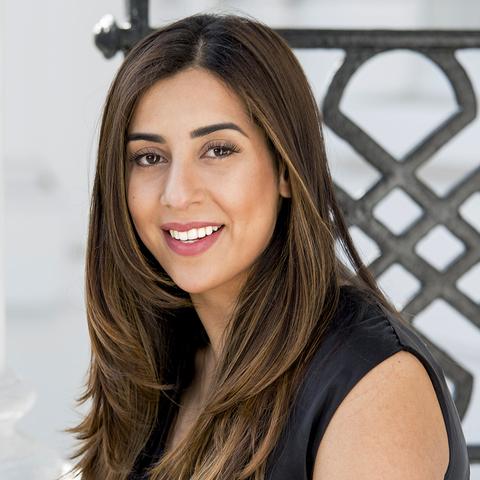 Suman Jalaf's journey began at an early age, when she first began to explore the fundamentals of what it takes to achieve true beauty without the use of excessive cosmetics, and instead returning to the core aesthetics of a natural look.
Suman understood then that the principle features of appearance required refining, sculpting and exaggerating, depending upon the desired look. She developed her own technique primarily by understanding the needs of each of her clients. Every face is as unique as a fingerprint and so each swirl, peak, ridge and line must be analysed, taking into account the contour, texture and the tone of the skin.
Suman has understood over time that different skin types from different heritages require bespoke treatment plans, for which she has travelled the world and gained vast experience by catering to every conceivable variety of skin tone and type.
Suman's services have subsequently been utilised across every continent, most recently the Middle East, Africa, Europe and Asia. Her recent collaborations include the W Hotel Doha, The Ritz-Carlton Abu Dhabi, the Four Seasons Geneva Spa, the Marriott Hotel Bahrain, Radisson Blu Lagos, Shangri-La Oman, Bvlgari Dubai and Johannesburg in the Miss Salon.
Her UK clientele has also been well-catered for by her association with Nicky Clarke, Daniel Hersheson, Errol Douglas and collaborations with Harvey Nichols VIP lounge and Harrods Sisley at the Beauty Lounge.
In addition to the treatments that Suman offers her clients, she also offers her services to various charitable causes including Great Ormond Street Children's Hospital and the Look Good Feel Better charity, helping women and teenagers manage the visible side-effects of cancer treatment.

A message from Suman
"I strive to ensure that all of my clients' requests are understood, needs are met and expectations are more than fulfilled. My work and reputation are my greatest asset. I look forward to giving you the eyebrows you deserve!"